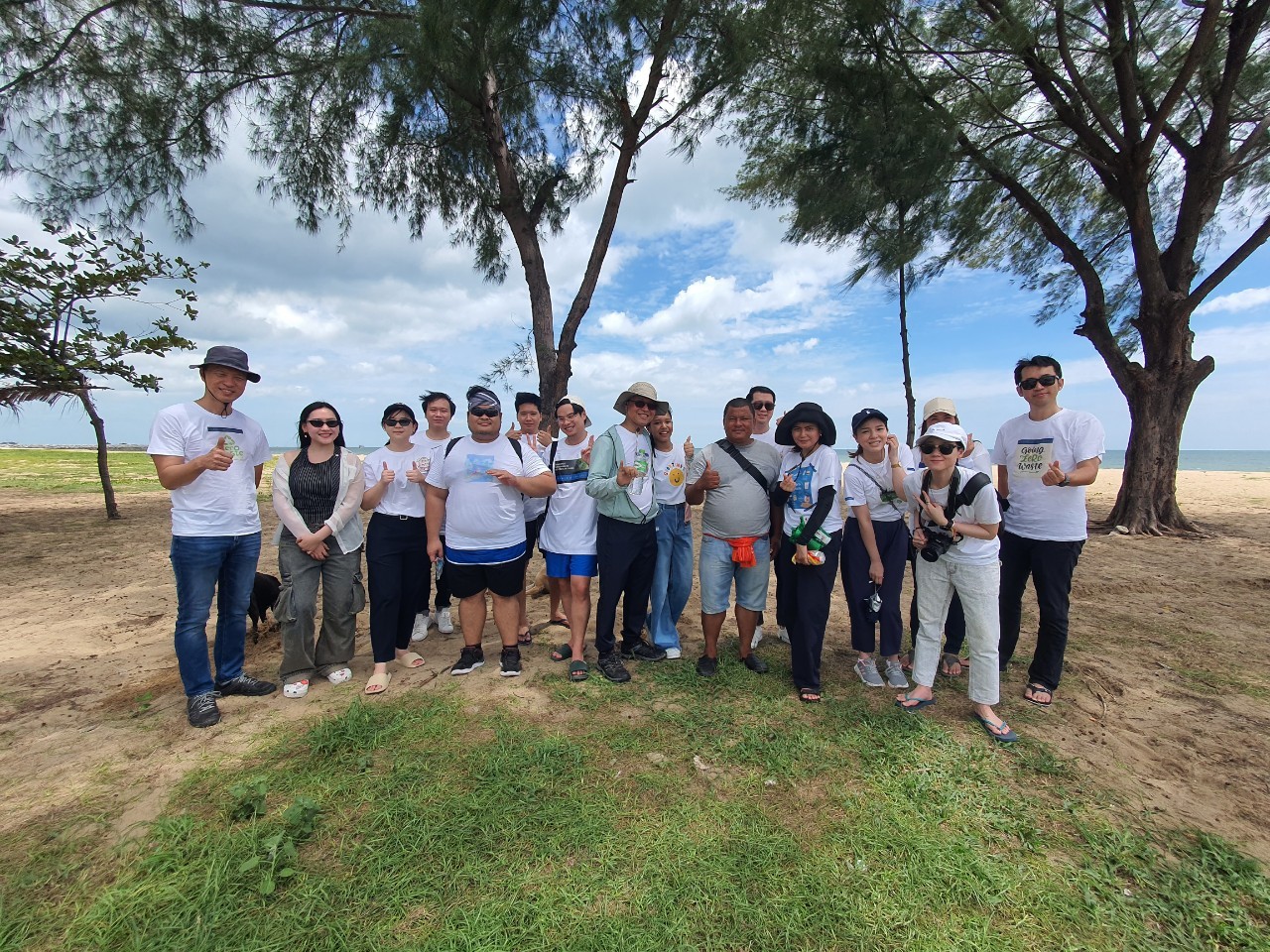 30 Sep

The Frost & Sullivan Institute Thailand volunteers excitedly presented a two-day sustainability program that benefited the environment and community

Beach cleanup: On 30 Sept 2023 we improved the coastline with the Pak Nam Pran Subdistrict Municipality Office, Public Health and Environment Division. Nearly 24 rai of shoreline has been beautified by litter and marine debris removal. Our volunteers cleaned, built community, and made the beach more inviting.
In support of sustainability, our volunteers visited the Sirinart Rajini Ecosystem Learning Center in Pak Nam Pran on October 1, 2023. Mangrove ecosystems and blue carbon credits were covered there. This event taught us sustainability and memorable for volunteers. These programmes show our environmental and community involvement. As we work toward a greener, more sustainable future, Frost & Sullivan Institute Thailand is proud to have left cleaner beaches and more knowledgeable volunteers.